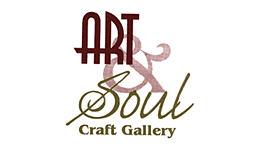 Art & Soul Craft Gallery
---
---
Mailing Address:
S1, C49, R.R.#1 Galiano Island, BC
---
---

Amenities:
Children OK, Village, Credit Cards, Interac
Art and Soul Craft Gallery is a long established Craft Store and Art Gallery located at the south end of Galiano Island in the same complex as  Scoops Ice Cream Bar and Babes in the Woods.   Art and Soul carries a wide selection of local artists and craftspeople as well as Galiano and Native Art Clothing and Galiano Souvenirs. Please check out my website, I will gladly ship anything that isn't breakable  or if you are on Galiano please stop by Art and Soul.
Art and Soul Jewellery, handmade by owner Sandra Froese is also available instore as well as online at her Etsy Online Store
Summer Hours:  Open Every Day 10-5.  Best selection on the Island of local artists and crafts.  Stop by for your Galiano or Native Art clothing - tshirts, ball caps, fleece vests and jackets and hoodies for adults and children.  We carry a great selection of tourist mementos from your trip to Galiano -  magnets, postcards, cards and travel mugs!  BAMBOO LEGGINGS - my hot seller this year, so comfy and in a great range of colours!  New paintings by Monica Burrow, affordable art, starting at $50.00 for a mini original. Check out my sale rack:  40% off a great variety of clothing.  NEW this month:  Help celebrate Canada's 150th Anniversary with beautiful art mugs by the Group of Seven and Robert Bateman.