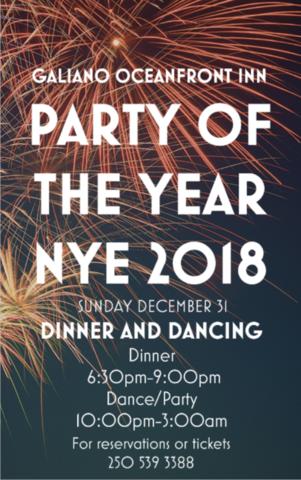 Date:
December 31, 6:30 PM
to
January 1, 3:00 AM
Party of the Year! New Year's Eve at Atrevida 
A truly magical New Year's Eve at Atrevida Restaurant in the Galiano Oceanfront Inn and Spa:
Dinner and Dancing on the waterfront
6:30 pm - 9:00 pm Enjoy fabulous Dining 
10:00 pm - 3:00 am - Celebrate the night with dancing and "the" party of the year!
Always a sold-out event, please book your tickets early.
Reservations 250-539-3388